'First come first served' opportunity: Global Dental is pleased to release items of premium, ex-showroom dental equipment for sale at a substantially reduced cost.
The products - please see below for details - are now available to secure and will offer a rare method to upgrade a surgery at a price well below RRP.
To discuss any of these one-off items simply email Global Dental Managing Director Ryan Devenish:
Limited Offer: Ex-Showroom Bespoke Reception Desk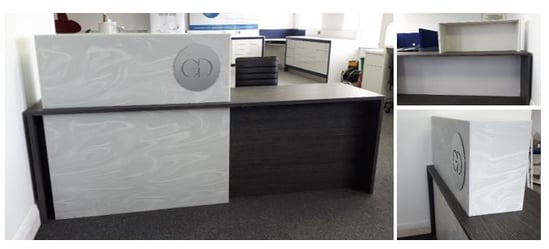 Features:
· Polyrey Chêne de Fil Brun and Corian Gray Onyx
· Size: 2400mm (W) x 600mm (D) x 1200mm (H) (full measurements on request)
· Removable 'GD' stainless steel plaque
· Top section can be removed for easy transportation
RRP £5,800 + VAT
OUR PRICE £1,000 + VAT
Limited Offer: Ex-Showroom Ancar 3200HB Treatment Centre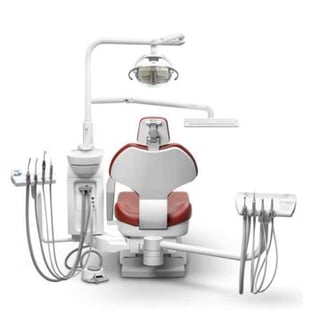 Features:
· Built in "Aluminium Core®" anti-corrosive aluminium alloy – lightweight and less prone to rusting than many other chair brands
· Fibre Optic High-Speed Outlets
· Electric Micromotor NSK M40XS
· Optic built in Satelec SP Newtron Scaler (LED)
· Ancar C-200 LED Operating Light
· Durr Isolation and Spittoon Valve
· Luzzani 6F Syringe. Stainless steel.

· Ambidextrous Under the Patient Instrument Arm
· Standard Ancar Upholstery in 475 Garnet
RRP £15,879 + VAT
OUR PRICE £11,909 + VAT
To enquire - while stocks last - simply click here to
.